AIS Brings Our Customers to the Next Level
All Integrated Solutions is proud to drive cost reductions, create operational efficiency, and improve profitability for our loyal customers.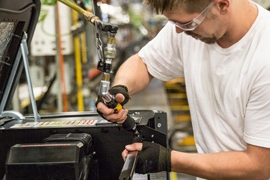 Fastener & Component Design
The Smarte Carte carts had a two-piece welded axle holding the rear wheel in place. It looked clunky, and cost more than expected to produce.
Custom Solution – AIS used a cold-heading process to produce a one-piece axle with considerable savings on price and a vast improvement to the aesthetics of the final product.
Results – The solution saved our customer $45,000 in the first year.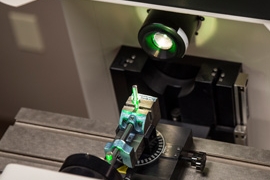 Production Cost Analysis
A steel spacer in a motor mount for a heavy-duty hybrid bus required expensive tooling and took considerable time to mill. The steel part added weight to the bus, which decreased fuel efficiency.
Custom Solution – AIS worked with the assembly team to identify opportunities for reducing the weight of the motor mount. We switched the steel spacer in the motor mount to aluminum to create a lighter, more cost-effective component.
Results – The solution saved our customer 3 lbs. per unit and more than $48,000 per year.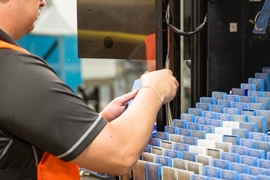 Vendor Managed Inventory
The Garage Door Store kept running out of one fastener used in every assembly. That part wasn't a standard length or thread pitch, but was vital to the process. When workers ran out, they'd use an inaccurate part that was tough to install.
Custom Solution – AIS designed a VMI program to quickly replenish parts. The reorder level ensures that workers never run out of key components.
Results – The VMI program reduced the total cost of procurement and ensured the right parts would be on hand.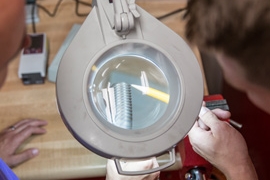 Fastener & Component Design
A major lighting manufacturer wanted to reduce the number of fasteners used in a single application. They requested a thread forming screw that could be fastened to a light to seal moisture and ground – which are opposing concepts.
Custom Solution – AIS did extensive research and testing. Our engineers discovered that a special sealant could be applied to the fastener and designed a special head with an annular ring ground.
Savings – The new fastener does double-duty – saving $200,000+ per year.